Georgian Foreign Ministry: Relations with Azerbaijan are unique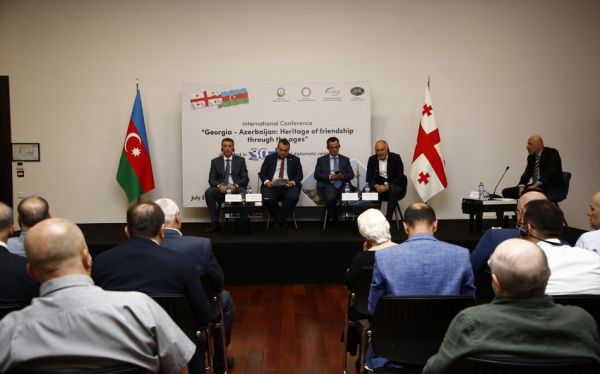 "Relations between Georgia and Azerbaijan are unique. Our partnership is exemplary," First Deputy Foreign Minister of Georgia Lasha Darsalia told an international scientific conference in Tbilisi dedicated to the 30th anniversary of the establishment of diplomatic relations between Azerbaijan and Georgia.
According to him, Georgia is interested in further deepening relations with Azerbaijan.
The foreign ministry official noted that Georgia spares no effort to establish peace in the region: "There is no alternative to peace in the region."
Darsalia noted that there are broad, multifaceted relations between Georgia and Azerbaijan, covering various spheres, including political, military, economic, energy, and transport: "The development of these relations should be continued, new prospects should be determined by joint efforts. Over the past 30 years, our countries have demonstrated what it means to be partners and friends. Our relations will continue to develop and deepen."