Qarabag FC bids farewell to Quintana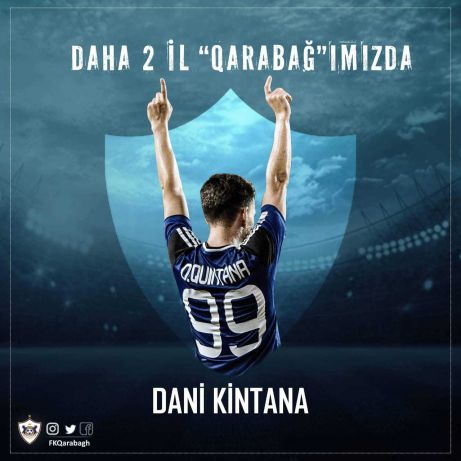 Spanish half-back Daniel Quintana will supposedly play in China's Premier League.
Qarabag FC has bid farewell to Quintana and thanked him for his contribution to the success of the team.
The 33-year-old footballer has played for the Azerbaijani team since 2015.
Qarabag FC earlier bid farewell to Simeon Slavchev (Levski, Bulgaria), Asmir Begovic (Milan, Italy), and Richard Almeida (Banijas, UAE).