The 5th ABAD food hall launched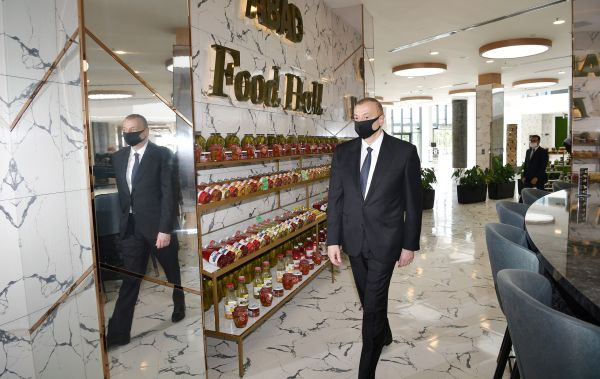 On June 3, 2020, with the participation of the President of the Republic of Azerbaijan, Ilham Aliyev, the inauguration of the "ASAN Life" complex and ABAD Food Hall operating within this complex was held in Agjabadi.
ABAD Food Hall in Agjabadi is the 5th of its kind. An exhibition and sale of non-industrial food products made by ABAD beneficiaries will be organized here.
It should be noted that the first ABAD Food Hall was launched on October 22, 2018, within the "ASAN Life" Complex in Imishly raion. Following Food Halls launched on October 29, 2018, in Sheki, on December 5, 2019, in Shamakhi, and on February 12, 2020, in Kurdamir.