Admission to the MBA program at UNEC will be held in 3 new specialties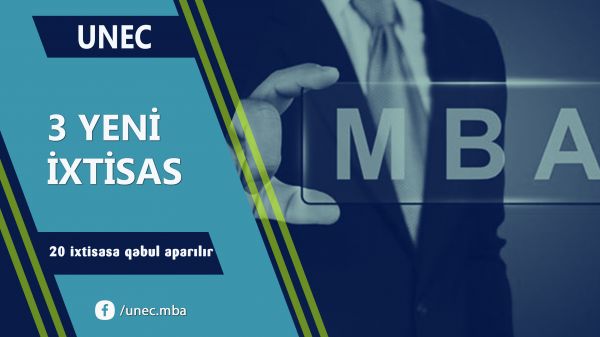 The MBA program of UNEC Business School of Azerbaijan State University of Economics will train staff in 3 new specialties at the master's level.
Thus, from the 2020/2021 academic year, masters admission will be held on UNEC MBAprogram in "International Logistics and Supply Chain Management", "Cyber Security", "Tax Management and Tax Planning".
Last academic year, UNEC hosted 3 new specializations - "Business Analytics", "Risk Management" and "Social Media Marketing", and the admission plan was implemented 100%.
So UNEC will train staff in 20 specialties on the MBA program: International Business; Business management (general purpose); Business and data analytics; Management of human resources; Finance; Marketing; Management; Accounting; Securities; Project management; Sports management; Banking and insurance management; Engineering and management risks; Risk management; Health management; Tourism and hospitality management; Social media marketing; International logistics and supply chain management; Cyber security; Tax administration and tax planning.
Education at UNEC Business School is conducted in 3 languages (Azerbaijani, Russian, English) in accordance with the curriculum of international specialized universities in America and Europe.