Azerbaijan will host an international conference in the field of Artificial Intelligence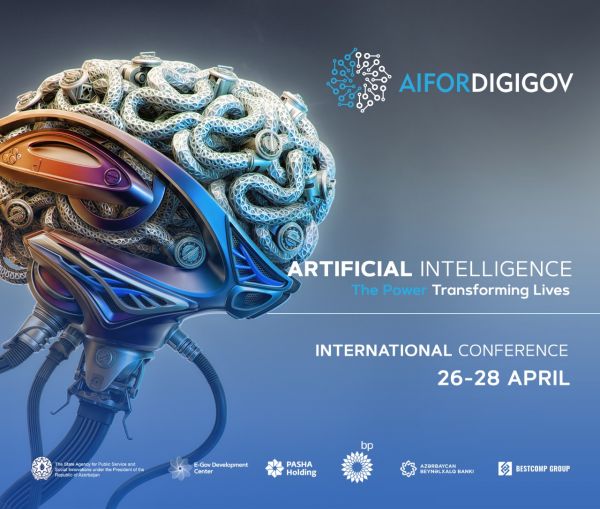 An international conference and data contest on "Artificial Intelligence in Digital Governance" will be held in digital format on April 26-28 of the current year, organized by the E-GOV Development Center (EGDC) of the State Agency for Public Service and Social Innovations under the President of the Republic of Azerbaijan. The conference, organized with the sponsorship of "PASHA Holding", the International Bank of Azerbaijan, "BestComp" and bp, is dedicated to the memory of world-famous scientist Lotfi Zade.
The conference will bring together more than 50 well-known speakers from more than 20 countries, representatives of international organizations, engineers, artificial intelligence specialists and futurists to discuss some of the most important issues in the field of artificial intelligence:
• Accelerating the application of artificial intelligence and other next-generation technologies in digital governance;
• Monitoring of demand and supply in order to maintain an ethical framework during the development, design and application of artificial intelligence;
• Identifying current challenges and future visions for building artificial intelligence-based solutions in Azerbaijan;
• Exchanging views and experiences in the organization of the promotion of artificial intelligence ecosystems in society;
Workshops will be held for two consecutive days before the data contest. On the last day of the conference, a data contest will be held and the winners will be awarded.
Detailed information on the program, speakers, participation in the data contest, as well as registration is available on the official website- www.ai4digigov.com of the conference.
Those who are interested in the event can also visit the official social media page of the event: https://bit.ly/3wEWaB1