Garibashvili: Georgia highly values friendship with Azerbaijan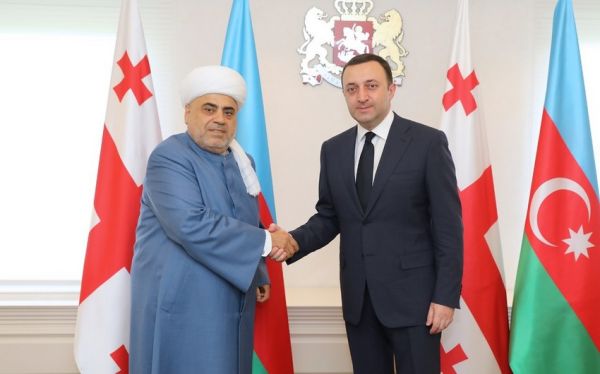 Azerbaijan is not only Georgia's neighbor but also a fraternal nation and a friendly state, Georgian Prime Minister Irakli Garibashvili said at a meeting with the Chairman of the Caucasian Muslims Office, Sheikhulislam Allahshukur Pashazade.
"Georgia highly values existing fraternity and friendship with Azerbaijan," the prime minister said.
He welcomed the Chairman of the Caucasian Muslims Office to Georgia.
"I am glad you are visiting us in Tbilisi again today."
"We have excellent relations; your visit is proof of this fraternity and friendship. It is especially a pleasure for me that you have established special friendship with Patriarch Ilia II," the Georgian PM said.