China sends 150,000 COVID vaccine doses to Azerbaijan for free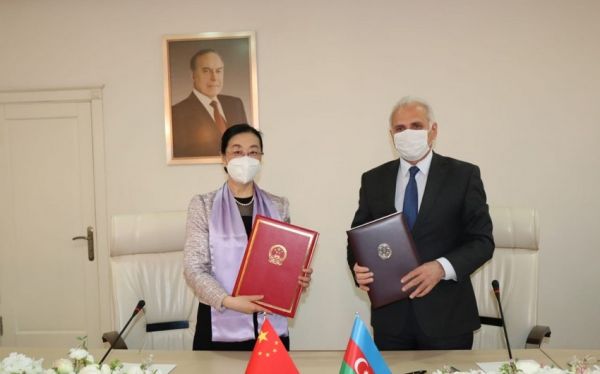 The ceremony of signing the Certificate of Delivery and Acceptance was held at the Azerbaijani Healthcare Ministry in connection with the free provision of the vaccine against COVID-19 infection by China to Azerbaijan, the Azerbaijani Foreign Ministry's press service told Report.
Deputy Healthcare Minister Viktor Gasimov, Head of the State Protocol Department of the Foreign Ministry Ramil Rzayev and Chinese Ambassador Guo Min spoke at the event.
Viktor Gasimov thanked the representatives of the Chinese side for the vaccines donated to the country.
Chinese Ambassador Guo Min expressed her sincere gratitude to the Azerbaijani side for organizing the ceremony of acceptance and delivery of 150,000 doses of vaccine against COVID-19. The ambassador stressed that China and Azerbaijan actively support each other at the bilateral and multilateral levels, making an important contribution to promoting international cooperation in the fight against the epidemic.
Ramil Rzayev, in turn, expressed gratitude to the Chinese government for providing Azerbaijan with a vaccine against COVID-19 free of charge. He noted that the Azerbaijani and Chinese people remain faithful to the traditions of friendship and cooperation and in the current situation demonstrate solidarity.
He said that relations between Azerbaijan and China are at a high level, cooperation is dynamically developing in all spheres.
At the end of the event, Gasimov and Ambassador Guo Min signed 'Certificate of Delivery and Acceptance of COVID vaccines from the People's Republic of China to Azerbaijan."