Zaur Darabzade appointed head of Caspian Energy Georgia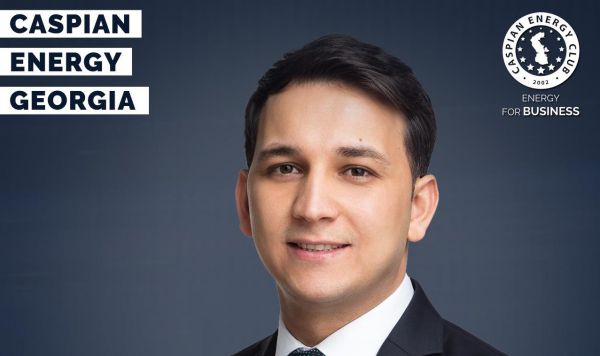 This was said by the Caspian Energy Club Chairman and CEO, Telman Aliyev.
According to him, Caspian Energy Georgia, headed by Zaur Darabzade, will represent interests and manage projects of the Caspian Energy Club in Georgia. Noteworthy among such projects are Caspian Energy Forum Georgia, Caspian Energy Award Georgia, Brand Award Georgia, as well as B2G and B2B forums, CEO Breakfast and CEO Lunch events, business tours and round tables which will be organized in all the regions of Georgia.
Zaur Darabzade thanked the top management of the Caspian Energy Club for the high trust placed in him. He stressed that he would take an active part and make all efforts to expand networking between entrepreneurs of Azerbaijan and Georgia, as well as develop trade and economic ties. "My first visit in this position will be made to Batumi city on September 11-14 in the framework of the B2G forum and business tours organized by the Caspian Energy Club", he said.
Zaur M. Darabzade was born in Baku city, in 1985. In 1990 he started going to the secondary school No. 18 in Baku. After leaving school, he entered the Accounting and Auditing Faculty of the Azerbaijan College of Finance and Economics. In subsequent years, in order to obtain higher education, he continued his bachelor's degree studying, majoring in Accounting and Auditing at the Ukrainian Interregional Academy of Personnel Management. 2019-2020 he has been studying for his master's degree in the Taras Shevchenko National University of Kyiv.
Z. Darabzade opened the first Internet radio "Day.Az Radio" in Azerbaijan. Besides, he worked as a deputy director at "Day.Az Media" company (Trend.Az, Day.Az, Milli.az, Turbo.az).
During the 2012 FIFA Women's World Cup hosted in Baku, he was a marketing director of solo concerts of world-famous stars such as Jennifer Lopez, Rihanna and Shakira, organized in Azerbaijan by the Universal Music Group at Baku Crystal Hall.
He worked as a coordinator at Auto FM 107.7 radio which he created at the Intelligent Transport Management Center under the Ministry of Transport.
In 2015, he was appointed General Director of CinemaPlus, the first cinema chain in Azerbaijan equipped with modern technologies.
Since January 2018 he has been elected a member of the Board of the CinemaPlus cinema chain.
Since July 2020 he has been appointed a Chairman of the Supervisory Board of the CinemaPlus cinema chain and holds this position to this day.
In 2022, he was elected a member of the Board of the Caspian Energy Club.
Over the period of his engagement in this field he has initiated an opening of cinema centers in different regions of Azerbaijan. From 2005 he represented Azerbaijan in different international events and forums held in over 30 foreign countries.
The Caspian Energy Club which brings together over 5,000 companies and organizations from 50 countries was established in June 2002. As an active participant of the business-to-government dialogue, the major objective of the Caspian Energy Club is to improve the investment and business climate in Azerbaijan and in other countries where the Caspian Energy Club operates, as well as to stimulate and actively participate in the B2G, B2B and B2C dialogues.
The Caspian Energy Club is an international business-networking platform and regularly organizes various events. The head office of the Caspian Energy Club is in Baku. The Caspian Energy Club has official representative offices in Georgia and Kazakhstan, and authorized representatives in different countries around the world.