Prospects for cooperation between UFAZ and the Ministry of Agriculture were discussed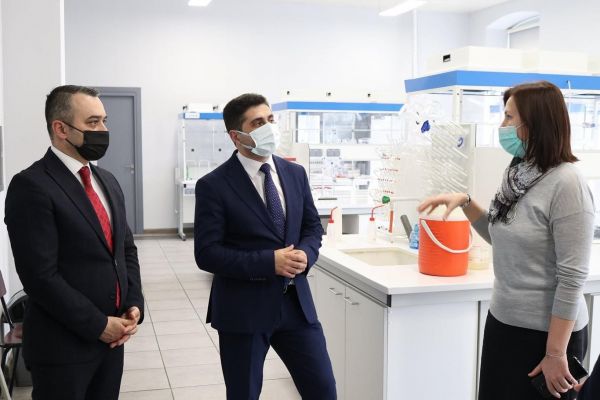 On April 1, a meeting was held at the French-Azerbaijani University (UFAZ) with Elvin Pashayev, Deputy Chief of Administration and Head of the Science, Education and Human Resources
Department of the Ministry of Agriculture, and Emin Aliyev, Deputy Head of the Science, Education and Human Resources Department and Head of the Education Sector.
Initially, the guests were informed about UFAZ and the educational process here. Vazeh Asgarov, UFAZ's Executive Director, Elizaveta Bydanova, Secretary General, Latifa Nasibova, Head of the
Education Department and Frederic Melin, Program Manager of Physical Chemistry and Chemical Engineering, spoke in detail about the specialty of chemical engineering and exchanged views on internship opportunities in laboratories and research centres.
The discussions also touched upon opportunities for #cooperation between UFAZ and the Ministry in the field of #agriculture, chemistry, data science and hydrogeology.