Anglo Asian Mining Plc planning to start mining of Karabakh deposits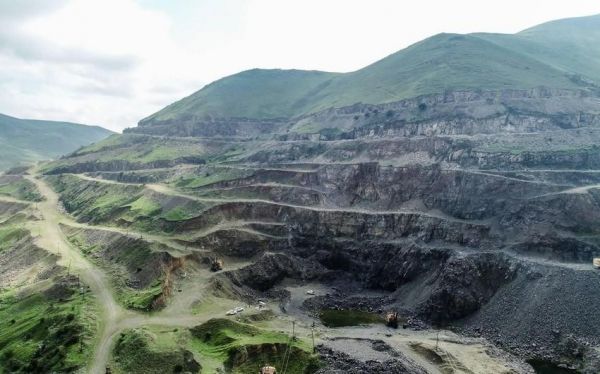 The British company Anglo Asian Mining Plc (AAM), engaged in mining gold, silver and copper in Azerbaijan, is planning to start developing deposits in the liberated regions, Report informs, citing the company.
"Nevertheless, the company intends to start mining deposits after access to those areas is allowed," the report adds. We should note that in 1997, under the Production Sharing Agreement (PSA), the company acquired six contract areas, three of which are in Karabakh. They are Suteli, Vejnali and Gizilbulag deposits.
According to the company, the contract for these fields will be reset after a while. " Accordingly, the Company then has the right to explore the contract area for up to five years and then develop and produce for 15 years, with two further five-year extensions allowed."
Representatives of the Anglo Asian Mining Plc have already visited the deposit in Zangilan. Earlier, Armenians were engaged in the extraction of precious metals there. We should note that the potential of these deposits is still unknown.
Note that Anglo-Asian Mining is engaged in production in Azerbaijan under the PSA (Production Sharing Agreement) signed on August 21, 1997. Azerbaijan's share in the contract is 51%, while the share of the Anglo-Asian Mining Plc makes 49%. The first gold production (from Gadabay deposit) began in 2009. The Gadabay deposit is made up of integrated open pit mines. The company is also engaged in production at the Gosha underground mine, 50 km off Gadir and Gadabay deposits as well as the newly discovered Ugur open pit.