UN representative visits Armenian Church in Baku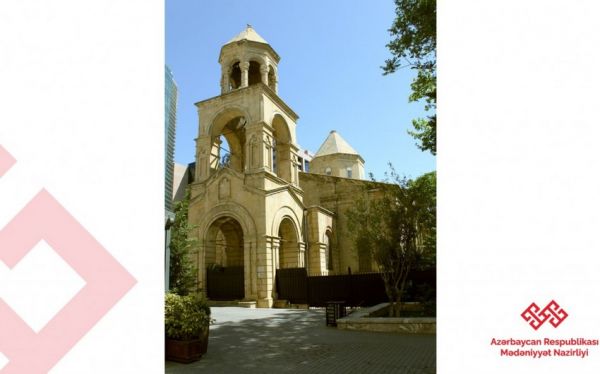 UN High Representative for the Alliance of Civilizations Miguel Angel Moratinos is on a visit to Azerbaijan, the Ministry of Culture told
Faktor.az
.
The delegation held a series of meetings in Baku, visited the liberated Aghdam and Fuzuli districts, and got acquainted with the vandalism committed by Armenians during the occupation.
The delegation also visited the Church of St. Gregory in Baku.
The guests were informed about the church. In Azerbaijan, where a high level of tolerance is ensured, all religious monuments and places of worship are protected by the state without any discrimination.
Books in Armenian are preserved in the church. Among the books are rare copies of the Bible that span several centuries. The books kept here are open for research.
Armenia has destroyed and looted all historical and cultural monuments of our people, including more than 60 mosques, and kept animals in many mosque buildings on the territories it has occupied for almost thirty years. In this way, the occupiers demonstrated a barbaric attitude not only to the Azerbaijani people but also to Islamic civilization and religious values in general.
Unlike Armenia, Azerbaijan has always been tolerant of all religions and cultures. The attitude towards the Armenian Church in the center of Baku is an example of this. The church is included in the list of state-protected real historical and cultural monuments approved by the Decision of the Cabinet of Ministers of the Republic of Azerbaijan dated August 2, 2001.
Then the guests viewed an exhibition of photos depicting the barbarism of Armenia against the mosque buildings in the liberated territories.