IOM Azerbaijan started business trainings for youth in the regions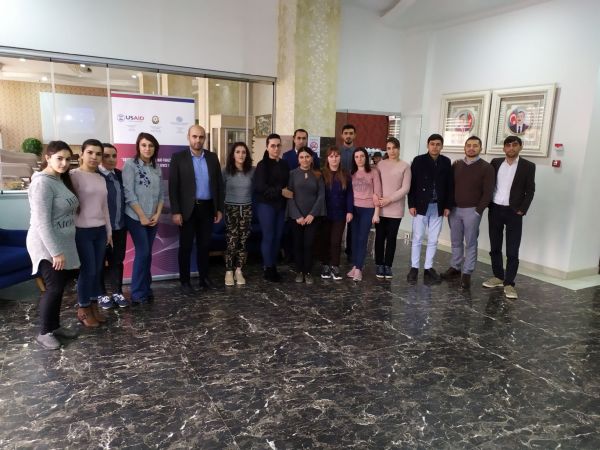 On 26-28 February 2020, IOM Azerbaijan held 3-day small business training in Guba under the 'Public Action for Resilience (PAR) Activity' project fundedby USAID in close cooperation with the Ministry of Labour and Social Protection of People. The overall goal of this training was to contribute to increasing employment among rural youth. The training was attended by 18 local youth (11 females, 7 male) selected out of applicants, who submitted their applications through online form publicly available.
During the training, the participants strengthened their understanding of micro business activities and knowledge on running it in the country. They also got familiarize with business plans and gained a chance to submit their plans. At the end of the training 14 youth successfully submitted their micro-business plans in the provided template. The selected ideas will be awarded further support at a later stage.
Public Action for Resilience Activity projectfocuses on trainings and various activities aimed at strengthening community resilience to different types of existing socio-economic challenges.