Trump job approval hits record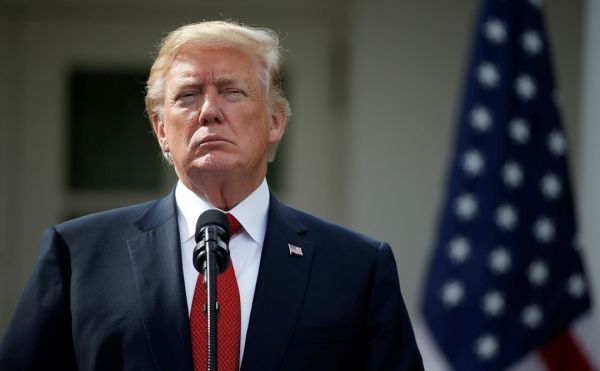 The US President Trump has the highest approval rating of his time in office, according to a Fox News poll released Thursday.
Amid widespread concerns about the virus's spread and personally getting infected, 49 percent approve of the job Trump is doing as president.
Forty-nine percent of voters disapprove, marking only the third time in Fox News polling that fewer than half rate him negatively.
On responding to the pandemic, 51 percent approve of Trump. But it's Dr. Anthony Fauci who gets the best ratings of those tested, as 80 percent approve of him, while 62 percent approve of Dr. Deborah Birx and 52 percent Vice President Pence.
By a 21-point margin, voters are more likely to approve of how their state government (77 percent) is handling the pandemic than the federal government (56 percent).
Trump's rating on the pandemic is dampened by over half (55 percent) thinking the government responded too slowly and nearly half (47 percent) feeling he isn't taking it seriously enough.
Concerns about the virus are high. Fully 94 percent worry about the virus spreading. Seventy-six percent are concerned about catching it.
Twenty-one percent know someone who has the virus, up from 12 percent two weeks ago. Besides, most, 79 percent, fear they or someone in their family could die from it.
And while most expect the worst is still ahead (75 percent), a majority of 57 percent says the country is moving in the right direction in the fight against the pandemic.
Conducted April 4-7, 2020, this Fox News Poll includes interviews with 1,107 randomly chosen registered voters nationwide who spoke with live interviewers on both landlines and cellphones.
The US is the worst-hit country in the world affected by COVID-19 pandemic, confirming 468,895 cases and 16,697 deaths.