ROLLS-ROYCE LANDSPEED COLLECTION: RECALLING A FORGOTTEN HERO - PHOTO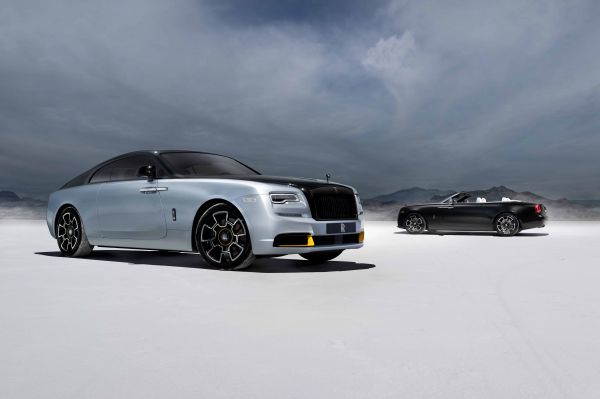 Rolls-Royce has been associated with world speed records on both land and water for more than a century. But while the exploits of Sir Malcolm Campbell are well documented and widely known, another British hero who set three landspeed records using Rolls-Royce engines has been largely overlooked by history.
Now, after more than 80 years, Rolls-Royce recalls this hero's inspiring exploits. With the new Wraith and Dawn Black Badge Landspeed Collection, the marque uncovers and retells the remarkable story of the redoubtable Captain George Eyston, and his extraordinary car, Thunderbolt.
The Rolls-Royce Landspeed Collection draws inspiration from George Eyston's remarkable life and record-breaking feats. It also has strong aesthetic links to the unique, otherworldly landscape of the Bonneville Salt Flats where Thunderbolt made him, albeit briefly, the fastest man on Earth. The Collection Car duo is presented in a specially created two-tone finish, which marries Black Diamond Metallic with a new Bespoke colour, Bonneville Blue. This specially developed hue bares particular significance to the Collection, with a colour that transitions under sunlight from light blue to silver, illustrating the reflections of both the vast sky over Bonneville and the crisp salt flats on Thunderbolt's aluminium body.
Interior details recall the Bonneville Salt Flats in Utah, where Eyston pursued his record-breaking endeavours in 1937-38. Salt Flats' fissured texture is perfectly reproduced in the engraved fascia; steering-wheel and seat perforations mimic the dark track-line marked on the surface during record runs. The Starlight Headliner precisely depicts the night sky on 16 September 1938, when Eyston set his third and final landspeed record of 357.497 mph.
Production of Landspeed Collection cars is strictly limited to just 25 examples of Dawn and 35 of Wraith, all of which have already been allocated to customers.
Более подробную информацию вы найдёте в пресс-ките во вложении.